Why you should choose Australian made spas
30 Jun, 2021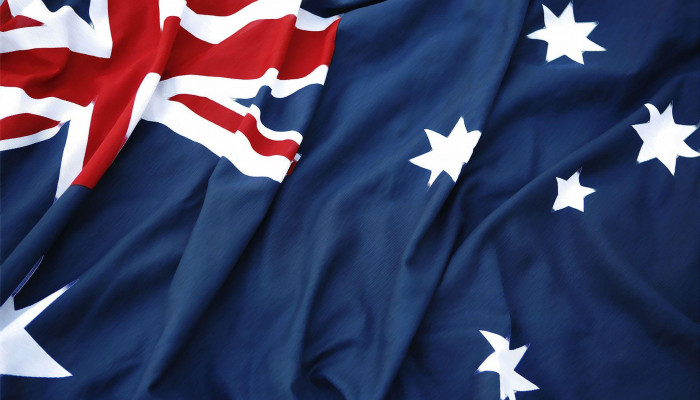 In the past year, most of us have spent more time at home than ever before. Homes have become an office, gym, playground, school and the list goes on. With travel restrictions still in place, the time spent at home has exponentially increased. For many homeowners, this has sparked an interest in ways they can improve their properties to make the most out of them. People have been exploring ways to make their home a more pleasant, relaxing, and entertaining place to spend time. As spas are a great way to relax and socialise in the comfort of your own home—this has resulted in a higher demand for spas. Along with this, we have also seen the demand for Australian-made spas increase. At mySpa Sydney we have some of the best spas made in Australia by Sapphire Spas for you to choose from. Here's why you should choose Australian-made spas for your home.
Why choose Australian-made spas?
Quality and Reliability
Australia is one of the leading countries in spa production. All Australian-made spas are certified to Australian Standards. Australian-made spas will also most likely be using Australian spa equipment and most spa hardcovers will be made in Australia too. You can guarantee that a spa pool made by Australian manufacturers is going to be made from a higher standard of materials and have a quality build. This also means the spas are built to suit the Aussie weather conditions. Buying an Australian-made spa will give you peace of mind knowing that you're buying a quality spa from a local and trustworthy source.
Choosing an Australian-made spa means having a spa that will remain reliable over the years. The spa will become part of your home and your family will love it for providing relaxation for many years to come. At mySpa Sydney, we stock an extensive and exclusive range of spas for sale made in Australia by Sapphire Spas. With their knowledge and ours, it makes mySpa Sydney a comfortable and safe place to purchase your next spa. Australian-made spas also provide better value for money as the local quality of spa production is excellent which means your spa will last longer.
Read more Must-have accessories for your spa pool
Warranty
Australian spa pools come with long warranties. This is one of the key reasons to choose Australian-made spas. At mySpa Sydney, Sapphire Spas 'quality controlled' manufacturing practices allow us to offer you a 'lifecare commitment'. As such, if there are any issues you will be able to get them fixed. This promise guarantees that we will service your spa pool for as long as you have it. As an all Australian, locally designed and manufactured spa brand, we offer you many benefits such as the longest warranty on the market, no pro-rata or parts only conditions. Now that's an amazing deal! You can download full warranty details here.
Read More Tips for Using a Spa in Winter
Service
Buying Australian-made spas also means you'll receive amazing service. Whether it's in-store when you're choosing your spa or at home setting up the spa—buying Australian-made means the service is local, fast and convenient. This will leave you with more time to enjoy your spa than worrying about who to get in touch with, especially if it was bought overseas.
At mySpa Sydney, we also offer 'wet tests' so you can try out spas before you buy and make sure it's the perfect fit for you. We have a change room and shower for your comfort and privacy. Wet test appointments can also be made after hours to fit into your busy lifestyles and provide privacy in choosing that perfect spa. As part of our service, we also take full responsibility for getting your spa from the showroom to your first soak. We can work with you and your site requirements to recommend the best option. We also look after the complete installation for you too. This is why choosing Australian-made spas is hassle-free and the way to go.
Read more What Temperature Should My Spa Pool be at and Why?
Economy
Choosing Australian-made spas also means you're contributing to the local economy. Many businesses were impacted by the pandemic, therefore it is now more important than ever to support locals and rebuild our economy. By buying an Australian-made spa you're supporting local businesses versus if you choose to buy a spa from a business outside of Australia.
Issues with buying imported spas
An alternative option to buying Australian-made spas is buying imported spas. However, there are many issues that can come with this. Firstly, choosing this option may not provide the level of quality you expect or deserve. The spa may not meet Australian standards of safety or be able to be used in Australian conditions. This can also lead to issues with installation and higher costs for you. If anything goes wrong with the spa or it's not working, it may be difficult to get all the details you need. Initially, imported spas may be cheaper but in the long run, you may end up facing more issues leading to more costs. For example, it may require parts to be updated or some unforeseeable repairs. If there are any issues with imported spas, it may be difficult to service them in a timely manner if things such as parts are not available anymore. Over the years you may end up spending more time trying to fix the spa than actually enjoying it.
Read more Why a Cheap Spa Pool Will Cost You More in the Long Run
At mySpa Sydney, we're here for all your spa related needs. If you have any questions on Australian-made spas, or you're ready to choose one now— get in touch! You can visit our site, see us in-store at Unit 4-10, Hudson Ave in Castle Hill Sydney, or call us on 02 8850 6550.