What Temperature Should My Spa Pool be at and Why?
12 Dec, 2019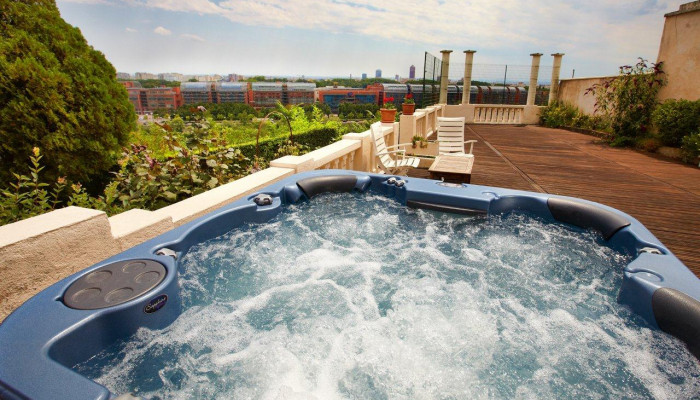 Before you start enjoying all the benefits of your new spa, youre probably wondering what temperature it needs to be set at.
Dont worry! At
MySpa Sydney
weve got you sorted with all the details. Heres everything you need to know about your spa pool temperature.
What is the recommended temperature setting for my spa pool and why?
Firstly, the recommended temperature for your
spa pool
depends on your personal preference and the manufacturers guidelines (check these first!). However, the maximum temperature most spas have is 40 degrees Celsius (104F). This is for health and safety reasons. If you have an outdoor spa, the recommended temperature setting is around 36-37 degrees Celsius (96-98F).
When you start using your spa, it might be handy to try out a few different temperatures to find that sweet spot thats just right for you. If youre a new spa owner, start by setting the temperature around 37 degrees Celsius (
average body temperature
) and then start increasing it until you find the right match for your body. Also depending on your location, you might want the temperature to be a bit cooler, especially if its in the middle of an Australian summer.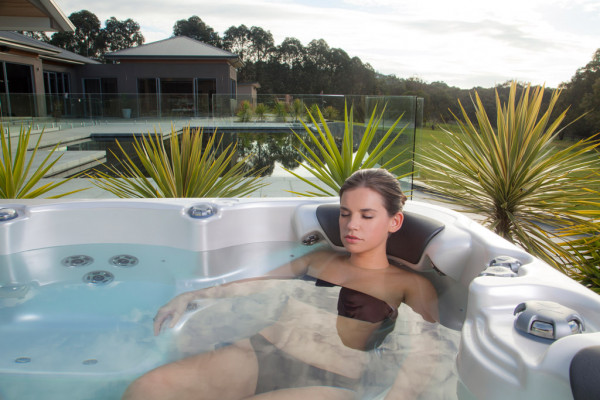 Do different types of spas run at different temperatures?
If you have a
swim spa
, it will run at a different temperature from a normal spa. This is because the things you use a swim spa for are different from what you would use a normal spa for. With a swim spa you can enjoy hydrotherapy, swimming, and varying intensities of exercise. Due to this, the swim spa temperature will start around 26 degrees Celsius (78.8F) to ensure you have a safe and comfortable exercise without overheating.
The temperature for swimming can range from 24 degrees Celsius to 27 degrees Celsius (75-80F). This comes down to what you feel most comfortable swimming in. However, if you want to use the swim spa for activities similar to a spa then the temperature can be raised up to standard spa temperatures. Its also important to note that when increasing the temperature of your swim spa, it will increase slowly over time.
What happens if the spa is too cold?
The relaxation effects of the spa will be affected if the spa is too cold. You may find it uncomfortable to use in winter or on colder/windy nights. If the spa temperature is too cold, you can increase it until you find a temperature that works for your needs.
If youre going away and dont plan to use your spa for some time then a colder temperature can help you avoid a high energy bill.
If you think theres a problem with your spa heating up then
get in touch with us
and well help sort out the situation for you.
What happens if the spa is too hot?
Spa temperatures over 40 degrees Celsius (104F) can be dangerous to your health and safety. It can lead to high body temperature, dehydration or hyperthermia. It can also lead to skin rashes, heatstroke, cramps and exhaustion.
If the temperature setting in your spa pool is really hot then you should spend a shorter period of time in the spa pool to avoid negative impacts on your health. You can also use
Pool Calculator
to make sure you have the right temperatures for your spa pool.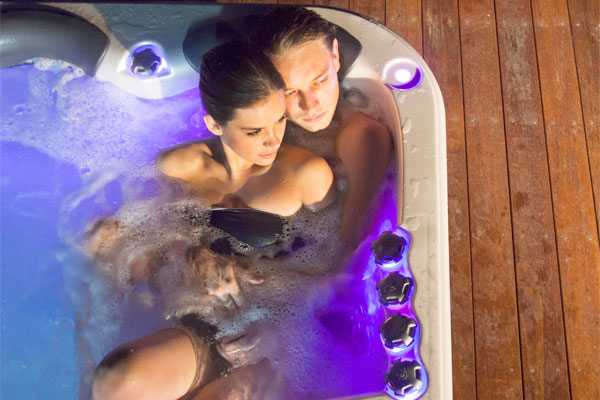 What are the benefits of maintaining the correct spa temperature?
When your spa is the correct spa temperature, it may result in health benefits. For example, it may help with your cardiovascular health (especially if youre doing activities such as swimming in a swim spa), it can help with sleep, reduce headaches, increase relaxation, and lower your blood pressure.
How do I manage the spa temperature?
If you own a spa from mySpa Sydney, the
mySpaLINK
module and app allow you to connect to and take control of your spa, locally or remotely via a WiFi, 3G or 4G network. With simple to use touch screen menus you can make adjustments to the spa temperature, selecting your desired heating mode, programming filtration, sleep or power save timers. This gives you more time to enjoy your spa and have it ready to go when you get home.
Jets work by blowing air into the water, which can lower the temperature of your spa. You can minimise this by using the jets less and making sure to turn them off when you leave the spa. To increase the warmth around your spa pool you can add heat lamps, lights and a towel warmer.
What equipment can help maintain the temperature of my spa?
A high quality, well-insulated
spa pool cover
with a tight seal can help you maintain the temperature of your spa over the seasons.
The cover is designed to trap and re-use heat. If you want to keep your water cool, drop the temperature and keep the lid slightly ajar when not in use. This way the heat will be able to escape.
At mySpa Sydney we have a range of spas, swim spas and accessories available for you. If youve got questions about what temperature your spa pool should be at or want to know more about our pools,
get in touch with us online
or on 02 8850 6550.