Spa Pool Safety in Australia - The Complete Guide
17 Sep, 2019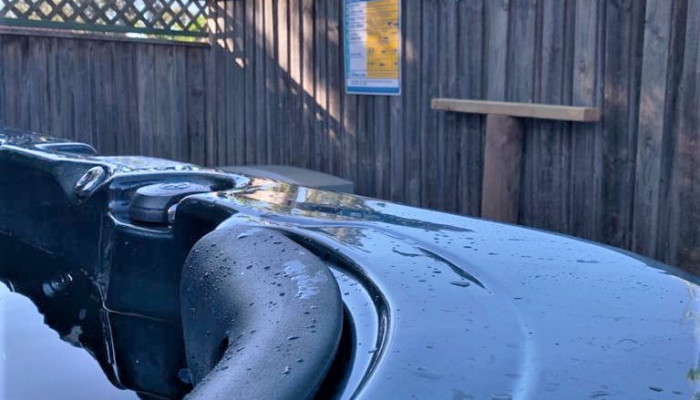 Amongst the convenience and enjoyment of owning a spa pool, comes the need to be safety conscious. As a spa owner, you're responsible for the safety of all spa users. Although keeping track of relevant legislation can be overwhelming, it doesn't have to be. By following our ultimate spa pool safety guide below, you can be confident that you're doing your part to keep everyone safe.
Must I register my spa pool?
To confirm this registration, you can check the NSW Government's Swimming Pool Register website to see if your spa pool has been listed.
Do swimming pool laws apply to spa pools?
Does my spa pool need a fence?
At mySpa Sydney, we have a huge amount of experience installing swim spas and spa pools. We can landscape your property to match legal and personal requirements. Contact us today if you have any questions.
Do I need to supervise my child in the spa pool?
As with any form of water, you must always supervise your child when they're in the spa pool. Children under 5 shouldn't really be in the spa pool at all due to the high temperatures. Nevertheless, with any child, it's best to have a designated supervisor to ensure that at least one adult at all times is responsible for monitoring them.
In an urgent or life-threatening situation, ring the emergency services on 000.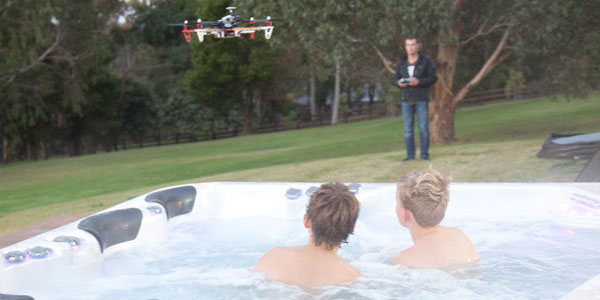 Can my child wear floaties in the spa pool?
How do I make sure my child is safe in the spa pool?
In addition to supervising your child in the water, it's also essential that they're constantly staying hydrated. As spa pool water is usually warm, your child must drink water while they're in the swim spa to avoid dehydration. This safety precaution is the same for adults, as they can get dehydrated too.
Another safety factor to consider is the length of your childs swim. Dependent on their age and the temperature of the water, the length of their swim may vary. Generally, it's advised that children aren't in the water for longer than 20 minutes at a time. This duration might decrease for kids of a younger age.
Does my spa pool need a cover?
Does my spa pool need steps?
How can I make sure that my child's hair doesn't get trapped in the filtration?
To further minimise this risk, it's highly recommended that children's hair is tied back when they're in the spa. Similarly, it's also best for young kids not to put their heads underwater in the spa pool to prevent entrapment.
Must my spa pool have a CPR sign?
You can buy this CPR sign from St John Ambulance, the Australian Red Cross, Royal Life Saving, or your local pool shop.
Make sure to take the information on the sign very seriously. Both yourself and your family should become familiar with the steps involved in CPR in case you ever need to use it.
Does my new spa pool need to be approved?
The safety of the pump.
The location and details of the safety barriers.
The CPR signage location.
The adequacy of structural support for the spa pool.
Can I install my spa on a deck?
If you want to install your spa pool on your deck, you'll need to get advice from an engineer or your local council. Their expertise is vital to ensure that the deck can take the weight of the spa pool.
You'll also need to seek similar advice if you're planning on installing your spa pool near a retaining wall, on a balcony, or on a suspended floor.
MySpa Sydney has years of building and landscaping experience. We can help you get your spa installed on, or in, your deck. Just give us a call on 02 8850 6550.
How can I organise an inspection of my spa pool?
What happens during a spa pool inspection?
The purpose of an inspection is to ensure that your spa pool meets the legal safety requirements. Before the certifier begins their inspection, they'll ask you to sign a contract about the work that they're about to do. During the inspection, they'll check that your barrier and spa pool meets the requirements discussed earlier.
If it does meet the requirements, you'll be issued with a certificate of compliance. On the other hand, if it's not compliant, your certifier will issue a notice and certificate of non-compliance. After this, you'll have six weeks to fix the non-compliance before your certifier will need to contact the local council.
Selective certifiers are also able to carry out minor spa repairs to help make your spa pool comply with the Swimming Pools Act 1992. For them to be able to do this, they must be authorized under the Home Building Act to carry out structural landscaping or swimming pool building.
If this minor work will cost less than $1,000, the spa pool owner is under no obligation to have the certifier complete the job. Instead, they can employ someone else or do the work themselves.
How do I keep my spa pool in a safe condition?
Whenever doing maintenance on your spa pool, the spa's gates must never be propped open. Instead, the latch should be closed regardless of what maintenance work is being conducted. Doing so prevents any children from entering the spa pool unsupervised.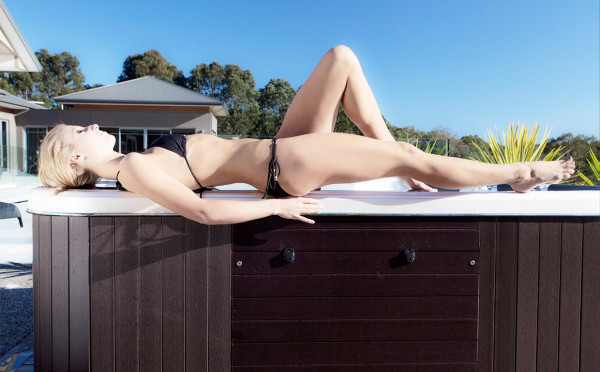 How do I make sure the water in my spa is safe to soak in?
Sanitizers such as bromine and chlorine, to disinfect the water.
pH increase and decrease to adjust the acidity of the water.
Calcium boosters to add minerals such as calcium to the water.
Spa Shock to remove foul odours, correct water discolouration, and enhance water clarity.
Alkalinity increase to add any required alkaline to the water.
To determine when to use these chemicals, you'll need to frequently check your water chemistry using a spa test kit or test strip.
Remember to consult your spa owner's manufacturer for guidance about the chemistry of your particular spa pool.
If you don't maintain the water chemistry in your spa properly, you risk spa users getting:
Itchy eyes.
Dried out hair.
Rashes.
Increased likelihood of developing a respiratory disease or urinary tract infection.
Why is spa pool safety important?
Not only is spa pool safety a legal requirement, but it's essential to keeping you and your family safe. Rather than looking at a compliance inspection and certificate as being inconvenient, remember that these are being conducted to keep us safe. If you try to shortcut safety requirements, you'll only be increasing the chances of someone drowning - a risk not worth taking.
Spa pool safety is more than just a checklist, but rather a mindset of keeping ourselves and others safe. This essential process involves taking necessary precautions, looking after one another, and taking care of your spa pool.