Health Conditions that a Swim Spa Can Help Treat
16 Feb, 2018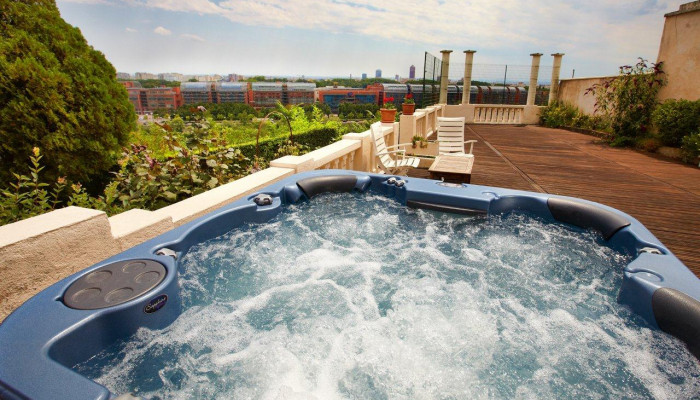 For centuries, people around the world have recognised the healing power of water to cleanse, relax, and soothe the body. The ancient Greeks believed that water has an expulsive virtue that removes impurities from the body. Ancient Egyptians also practised bathing rituals that aimed to cure ailments. Thousands of years later, people continue to tap the power of water to achieve optimal health and well-being. For many people today, having a swim spa at home is the perfect way to take advantage of the therapeutic qualities of water. When it comes to
swim spas in Sydney
homeowners enjoy the advantage of having access to a wide range of types and models that suit every need and requirement. Swim spas offered may differ in size, form, and function, however, they all help users achieve the same goal: natural wellness and healing with the help of water.
Below are some of the different types of health conditions that a swim spa can help treat.
Rheumatic Conditions
Rheumatic diseases, such as arthritis, osteoarthritis, and fibromyalgia, affect the connecting structures of the body, such as the joints, tendons, ligaments, and bones. These conditions can leave the sufferers with chronic aches and pains, and even cause loss of function in the affected body parts. Hydrotherapy (or the use of water for pain relief and treatment) via swim spas can help manage these specific conditions. Soaking in the warm water of a swim spa helps minimise the stiffness and pain. Since the body is weightless in water, pressure and tension in the body are also relieved. Users can also adjust the speed settings to allow arthritis sufferers to exercise gently.
Insomnia
Stress, excessive caffeine consumption, overuse of gadgets, and other health problems can all make it difficult for people to enjoy a restful sleep. To effectively treat insomnia, a quick dip in a swim spa, rather than instead of popping a sleeping pill, comes highly recommended. Experts have found that raising the body temperature (by at least one to two degrees) and then allowing it to drop puts the body in an ideal state of sleep. Incorporating aromatherapy oils is also a great way to prepare the body for sleep.
Cardiovascular Conditions
Swimming and other water exercises are beneficial for people who would like to improve their cardiovascular health. Through various water workouts, patients can improve their breathing, lower their blood pressure, and build a stronger heart. Swim spas, in particular, offer a convenient environment for patients since they can easily fit in some cardio exercises in the comfort of their own homes.
Injury Recovery and Rehabilitation
Hydrotherapy is also becoming an increasingly popular treatment for people who want to speed up injury recovery from surgery, accidents, or other causes. From professional athletes to senior citizens, anyone can use the power of water for recovery and rehabilitation. For one, water allows people to perform a variety of exercises that would otherwise be too painful when done on land. Because exercising in water is relatively pain-free, walking and even running can be performed without fear of reinjury.
More than just offering people a great place to unwind and relax, swim spas can truly enhance ones health and well-being. Invest in your long-term health today. If you want to learn more about how a swim spa could help improve your life,
get in touch with our team at mySpa Sydney
. We offer a great selection of swim spas equipped with all the features youre looking for.