Top Factors to Consider When Choosing Between an Indoor and Outdoor Swim Spa
09 Mar, 2018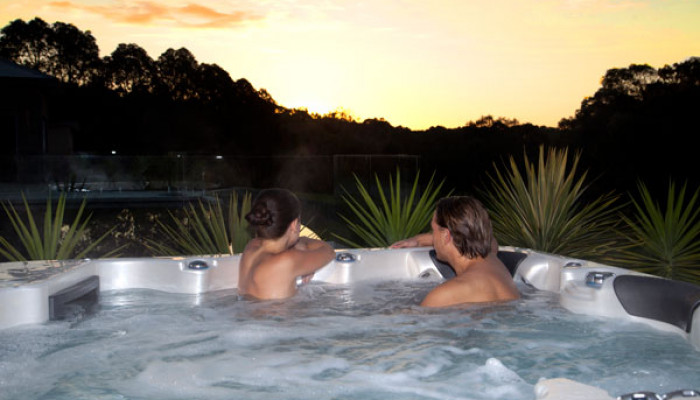 Shopping for swimming spas can be an exciting yet daunting experience. With so many swim spa types, sizes, features, and models to choose from, its easy to be confused and even get caught up in deal of the day promotions. But before you get overwhelmed by the vast range of available options, its better to take a step back and consider the most basic question first, such as: should you place your swim spa indoors or outdoors?
When deciding between indoor and outdoor swim spas Sydney homeowners need to look into several key areas before making a final choice. Both have their own pros and cons so its important that you take your time in choosing what is best for you and your family.

Space
First and foremost, consider whether you have enough space in your home to accommodate your swim spa. If your swim spa barely fits through your door, then theres no question that it would have to go outside. But if there is still ample space indoors, you will need to decide if you will install the spa in an existing area of your home or build a new room for it.
On the other hand, if youre keen on installing the spa outdoors, check whether your yard or garden has enough space as well as the proper foundation to support it. Take note, however, that you will need to obtain permits and comply with certain swim spa regulations to be able to proceed with the installation. Enquire with your local building authority to be aware of the complete requirements.

Weather considerations
A swim spa can offer year-round fun and relaxation to the entire family--but even more so when its installed in the right place. For instance, having a swim spa inside the house is a suitable choice for those who want to use their spa on a daily basis without worry about what the weather will be like. The downside to this, however, is that when the sun is up and shining bright, you will have no way of enjoying its warmth.
Outdoor swim spas, on the other hand, offer you the luxury of marveling at the views outside while soaking up in the soothing warm water. You can heat up the pool and relax amidst the flurry of snow in winter, or take a dip and go sunbathing in summertime. Nevertheless, unpredictable and unfavourable weather could keep you from enjoying your spa outdoors.

Maintenance
When it comes to maintenance, an outdoor unit can sometimes demand more care and attention than a unit installed indoors. Because its outside, the unit will constantly be exposed to rain, leaves, snow, and debris, making cleaning more difficult. Constant exposure to the elements also leads to accelerated wear and tear. This is why purchasing a good cover can go a long way not only in making cleaning more manageable but also in increasing the energy efficiency of your spa.
Indoor units, meanwhile, are best for those who want to spend more time relaxing in their spa than cleaning it because it requires minimal maintenance. You wont have to deal with dirt, rainfall, and other debris as much as you would with an outdoor spa.