Smart Energy Saving Tips for Your Swim Spa
06 Apr, 2018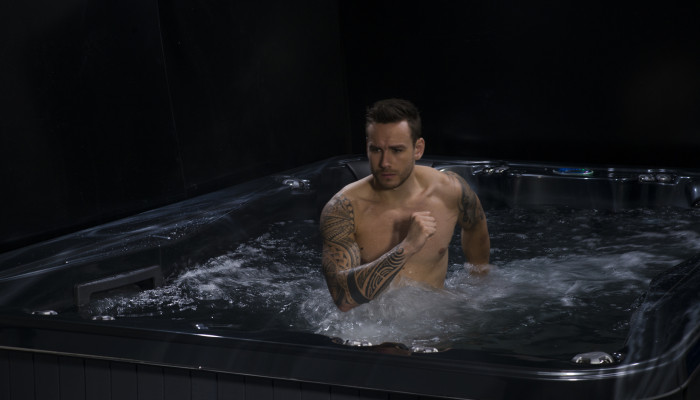 Swim spas are a great addition to every Sydney home. They offer warmth and comfort in the cold winter months and also provide relief from the summer heat. When it comes to swim spas Sydney homeowners no doubt reap a host of benefits. However, one concern many spa owners often come across is the running costs involved. Like anything you plug in, a swim spa can contribute to your electricity bill, and when youre not careful the spa you use to de-stress may turn out to be anything but relaxing.
Fortunately, though, owning and operating a swim spa doesnt have to cost you an arm and a leg. There are so many ways you can make your swim spa more energy efficient, helping you not only save on costs but also from the dreaded bill shock.
Invest in a good swim spa cover
A swim spa cover does more than just keep out unwanted debris and insects out of your water. Its also crucial to keeping heat from escaping your spa. Most swim spas already come with a free cover. While they may provide decent insulation, they also have a tendency to deteriorate fast and crack over time, reducing its ability to effectively insulate your tub. And remember, the more heat you lose, the more energy you spend to keep your spa properly heated. Thats why its important to make sure that you have a good spa cover. Make sure that the cover fits well and is just the right size for your spa.
Regular maintenance is key
As a spa owner, its important that you observe proper care and maintenance. Not only does it ensure the long life of your spa equipment, it also helps you control your energy costs. Make sure to follow the manufacturers instructions and any specific schedule for maintenance. Most manufacturers recommend giving a spa a once-over every 3-4 months. Nevertheless, there are certain maintenance tasks that can be done weekly. A typical spa maintenance routine often cover the following:
?Cleaning the spa surface
?Cleaning the spa cover
?Removing any dirt and debris
?Draining/refilling the water
?Cleaning the hardcover and headrest
?Cleaning the swim spa jets
Adjust the thermostat
When temperatures dip during chilly winter evenings, it can be tempting to set your spa up to its maximum temperature limit (often at 104 F). This might offer you a brief respite from the cold, however, it will not spare your energy costs. Consider setting your thermostat at a lower temperature instead, enough to help you enjoy a warm and soothing soak. You can drastically cut your energy consumption and save money by doing so.
Check your spa filter system
Your spas filter system not only helps preserve the overall quality of your water, it also helps make sure that your pump motor works effectively, reducing your energy costs. If your filters are clogged or have simply deteriorated, it will not be able to do its job of sifting through small contaminants (such as dirt, sand, or bugs) in water. This can wear out the pump motor and cause it to work twice as hard, leading to a higher energy consumption and prematurely shortening the life of your equipment. To avoid this, regularly check and clean your swim spa filters. Experts also recommend having a spare set of filters available as well as replacing filter cartridges every 18-24 months.
Owning and enjoying the extensive benefits of a swim spa doesnt have to cost you a fortune. By following these tips, you can make your spa more energy efficient, cutting your costs and your impact to the environment.