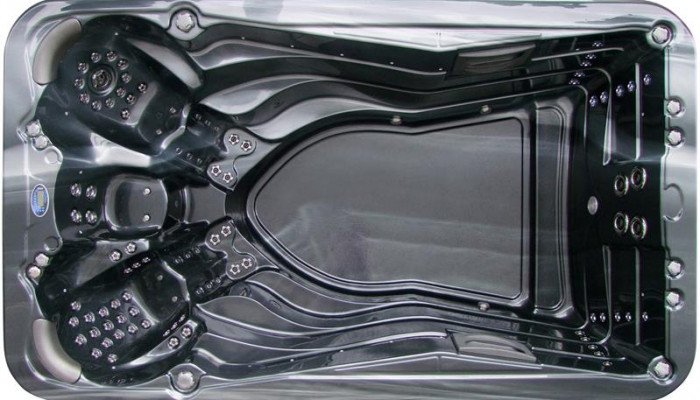 The advantage of purchasing a swim spa is that you have the option of buying one that functions as a hot tub also. The multiple purposes of the swim spa enables your family to keep fit and relax.
When it comes to choosing the right swim spa, try not to make decisions based on your budget. Its of utmost importance that you consider spending a bit more based on the quality of the product.
The comfortability of a spa is paramount when it comes to selecting one so always ensure that it can be customised.
At mySpa Sydney we have various options available when it comes to selecting a swim spa. For example a spa with resistance jets or having a variable-speed which is adjustable and directional might be what youre looking for. An essential element of a swim spa is its insulation. Buying a top quality swim spa will keep your power bill to a minimum as they are energy efficient and therefore minimise the cost of heating. While there a number of ways to insulate your swim spa, most are insulated with foam. Swim spas with a double thermal shield insulation will always be your best bet.
Due to technological improvements, these spas have become an all year round experience and require minimal cleaning and maintenance. As spa retailers, we are at the cutting edge of innovation and quality, offering self-cleaning models, which allow the water to be changed frequently.
Always take into account whether the swim spa you are about to buy is easy to service when need be. High-quality swim spas will always need to be serviced less than the lower priced ones available on the market.
A swim spa is an investment an therefore youd want the buying process to be enjoyable from beginning to end. It is imeprative that you deal with someone who understands the needs and desires of an Australians like yourself. As a dealer who has years of experience when it comes to supplying quality swim spas and hot tubs, our service is second to none and includes being able to provide you with ongoing support and advice.
Always take your time and enquire about the various features of swim spas you are thinking of purchasing. It may seem daunting at first, but a little bit of research will go a long way. For more information on Swim spas contact us or visit our showroom.