Swimming Pools vs Swim Spas
13 Jul, 2018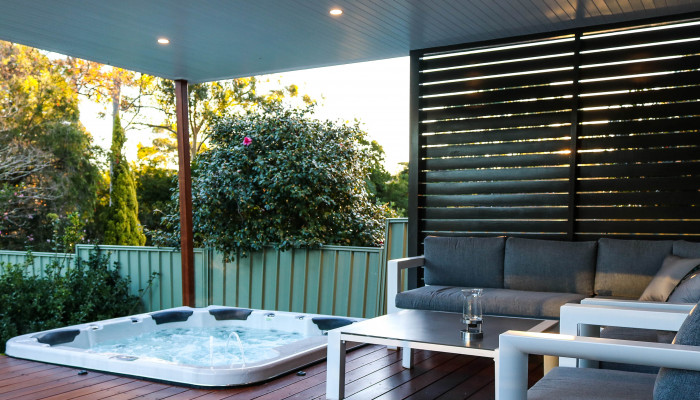 During summer, people enjoy their days travelling to the beach for swimming and keeping themselves refreshed. Most consider having their own swimming pool or swim spa as an indoor or outdoor facility that they can use at their own convenience. The only confusion is with regards to where to position their swimming pool or swim spa. So, let us explore the pros and cons.
Backyard Size
If you have a sufficiently large area in your backyard, a swimming pool would be a great choice for accommodating both the shallow as well as the deep ends. If you have a confined area and would like to create a seating area for family or visitors to sit, relax and enjoy a BBQ, the smaller swim spas would be a better option to consider. The advantage is that it requires comparatively less space, offering the benefit of extra facilities like a hot tub.
Installation and Portability
Installing a swimming pool on average might take 2-3 weeks, while for swim spa, it can be installed very quickly. Swim spas are also portable
Swimming Season
Usually, swimming pools are actively used around the swim seasons which may last up to maximum 6 months. So, what should you do once the swimming season has ended? This is where the advantage of having a swim spa comes to the forefront. Swim spas can be used 365 days a year. .
Safety
Whether you want to install a swimming pool or a swim spa, a safety cover for both is always required. It is a bit more challenging however to set up safety covers for swimming pools while they can be easily used on swim spas within minutes.
Maintenance
Keeping your swimming pool clean can be time consuming, whereas with a swim spa, it automatically cleans up the bottom and the surface if you are using a hydro pool self-cleaning swim spa. This means less time cleaning and more time for friends and family. Another important factor to consider is that you have to change your swimming pool liner at least once a decade depending upon how well you maintain your pool in order to keep it clean and free from germs. When it comes to swim spas, you do not have to worry about it at all as a swim spa shell has a long life span.
Entertainment, Fitness and Health Benefits
Swim spas provide you with an environment for relaxation, hydro massages, and aquatic workouts. It can also be used for healing and hydrotherapy purposes which aids elderly and injured people. Assisting an elderly person with regards to getting them into a swimming pool within itself can be a challenge.
In conclusion the benefits of a swim spa clearly out-shadows that of a swimming pool.