Exploring Swim Spas Benefits
18 May, 2018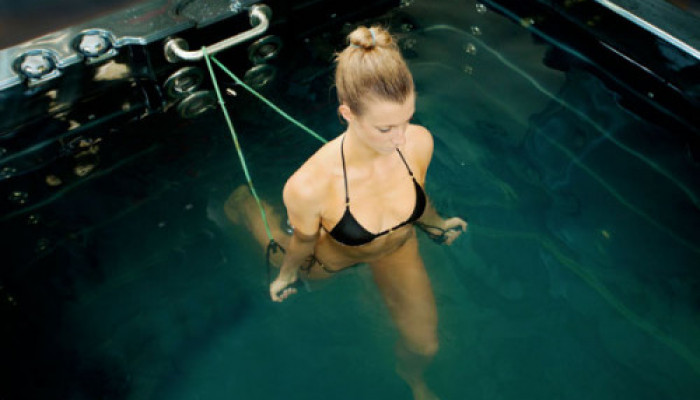 Do have a Swim Spa at home? Wondering what are the benefits of having your own Swim spa? Let us explain. Swim spas provides combined experience of entertainment, relaxation and pain relief treatment all-together. It helps you to stay sound and healthy both mentally and physically. Having your own swim spa comes with several all in one feature that you can explore to get peace of mind as well as in your body.
Relaxation
Weather you are tired after a long day or suffering from some physical pain from your long journey or sport, nothing could tranquilize more than relaxing in our own swim spa. It also re- energizes your body relieving tension.
Aqua Therapy
With swim spas, you can perform aqua therapy that helps you achieve your fitness goals by providing muscle relaxation, improved circulation of blood, calorie burn, pain relief by soothing sore and aching joints and backaches. Warm water provides natural healing to your body.
Entertainment
You do not have to visit a sports hall for swimming. Swim spas are family friendly. You can swim whenever you want along with your friends and family right at home. Swim spas serves as a great source of entertainment where you can relax and have fun with family especially if you have childrens.
Exercise
Having a swim spa at your home provides you with environment where you can perform aquatic workouts whenever you want at your own convenience. You can perform light to heavy workouts, aerobics, yoga along with adding weight lifting to your exercise. You can perform both lower and upper body exercise maintaining fitness and strengthening your body.
Health Recovery
Aqua is good source for physical health recovery in addition to increasing flexibility. It helps you to move your body more flexibly opposing the gravitational force. It provides recovery and rehabilitation for injuries and on-going medical treatments.
Senior Well Being
Including the fact that swim spas can be used for various health problems, it also provides positive impact on elderly people. Relaxing in swim spas improves mental health, increase muscle strength, improves heart conditions and maintain weight.


Swim spas are portable and multifunctional which can be purchased at lower cost. At the time of purchase, you can even customize the features and functionalities you want as per your convenience. Are you thinking of purchasing a swim spa now? MyspaSydney provides various swim spas option you can select from. Visit MyspaSydney now or call us to gain further information without any delay!