Are Hot Tubs a Good Investment?
18 Jan, 2019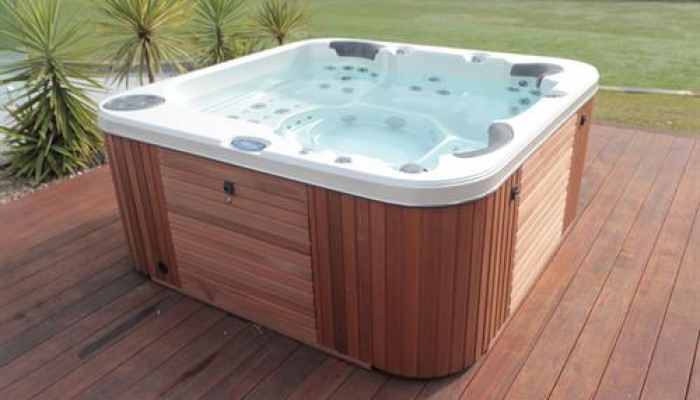 If youve been thinking about getting a hot tub, or need to get someone else over the line and on board with your idea, being able to show how these outdoor spas is a good investment is an important part of the purchasing process. There are so many benefits that make them a great addition to your home. Let's have a look at a few of those reasons:
A Few Benefits of Hot Tubs
`For short term relaxation I take a hot tub. It's my best way to unblock writer's block too` - Ellen Hopkins, Author
Many people are initially drawn to a swim spa in part because of their general health benefits. Whether you are a frequent exerciser needing something to help unfurl those tight muscles; in need of a reduction of your growing aches and pains, or really just want a decent night's sleep, frequent use of a hot tub can give you the helping hand you need.
If you`ve been out on the golf course, in the garden, running, or at the gym and you know tomorrow is going to hurt, a soak in the spa can help ease those tight muscles. Exercising in a hot tub is also possible - with the water warming your body and removing the weight bearing stress, you may be able to move it and stretch your body more freely in the water, helping you strengthen all important muscle groups.You can do simple exercises such as kicking, and arm crossovers to help build strength and muscle.
Those with struggles of anxiety, coping with grief and loss, or those who struggle with mood changes often find investing 20-30 minutes a day to sit and unwind in a hot tub spa, allowing the water to flow over you, and around you, with the calming bubbling sounds gives yourself a reprieve from all you are carrying around.
Many find their sleeping patterns become improved, and there is no doubt a twenty minute or more soak in your portable spa before bed will help you sleep better. The body warms up in the spa slowly, relaxing everything. When you get out, your body starts to slowly cool down, which tells your brain it's time to go to sleep. It's the perfect way to end your day. - and since you`ll have your hot tub at your house, you can do it every single day! No more three a.m ponderings!
Hot Tubs can improve relationships
Take time for yourself in the hot tub at the beginning of the day (some of our hot tub users say they love nothing more than slipping into it just before dawn and watching the sun rise as the bubbles soothe their sore muscles). It's a naturally phone-free zone at the end of a stressful day also, and can be a perfect place to read a book, sip on some iced water to the sound of your bubbling water.
Take time with your partner to sit and talk. There is something very intimate about sharing your personal hot tub with another person, and it's an excellent way to relax and bond with each other.
If you have teenagers, you`ll find sitting together in your outdoor spa, with the lights and water there to relax everyone will help you naturally initiate conversations, and have some time to talk about topics that might otherwise be off limits. And of course, having a hot tub is a great draw card for friends and family, who will want to come to your home, and pop in before or after your barbeque. It's the perfect addition to your entertainment area after all.
Final Thoughts
You cannot put a price tag on the well-being of yourself and your loved ones. Purchasing a hot tub is one of the best investments you can make for general relaxation, recreation and your relationships, and because of that, its value is immeasurable.